MEETING ALL COUNTRY MARKETS
Many companies with foreign parent companies are referring to key platforms for web site development, which often makes it difficult to meet the Nordic market's expectations. To solve this, both extensive technical skills and an ability to communicate and collaborate well with external partners are required.
About Gustavsberg
Gustavsberg is an enriched porcelain company that manufactures sustainable products in Nordic design for the entire bathroom. The company is owned by German Villeroy & Boch, since 2000.
The assignment
The company's website was initially built on the parent company's platform, and therefore could not live up to the Nordic market's expectations regarding functionality and design. One big problem was that the website could not be responsive, giving a high bounce rate from mobile devices.
Together with the parent company's technology partners, we developed a completely new website that could deliver according to the requirements of Gustavsberg's preliminary study and at the same time retrieve product information from a module that retrieves data from their SAP system.
Today, we work proactively with Gustavsberg, and the site delivers a significantly higher business value, without increasing the total cost.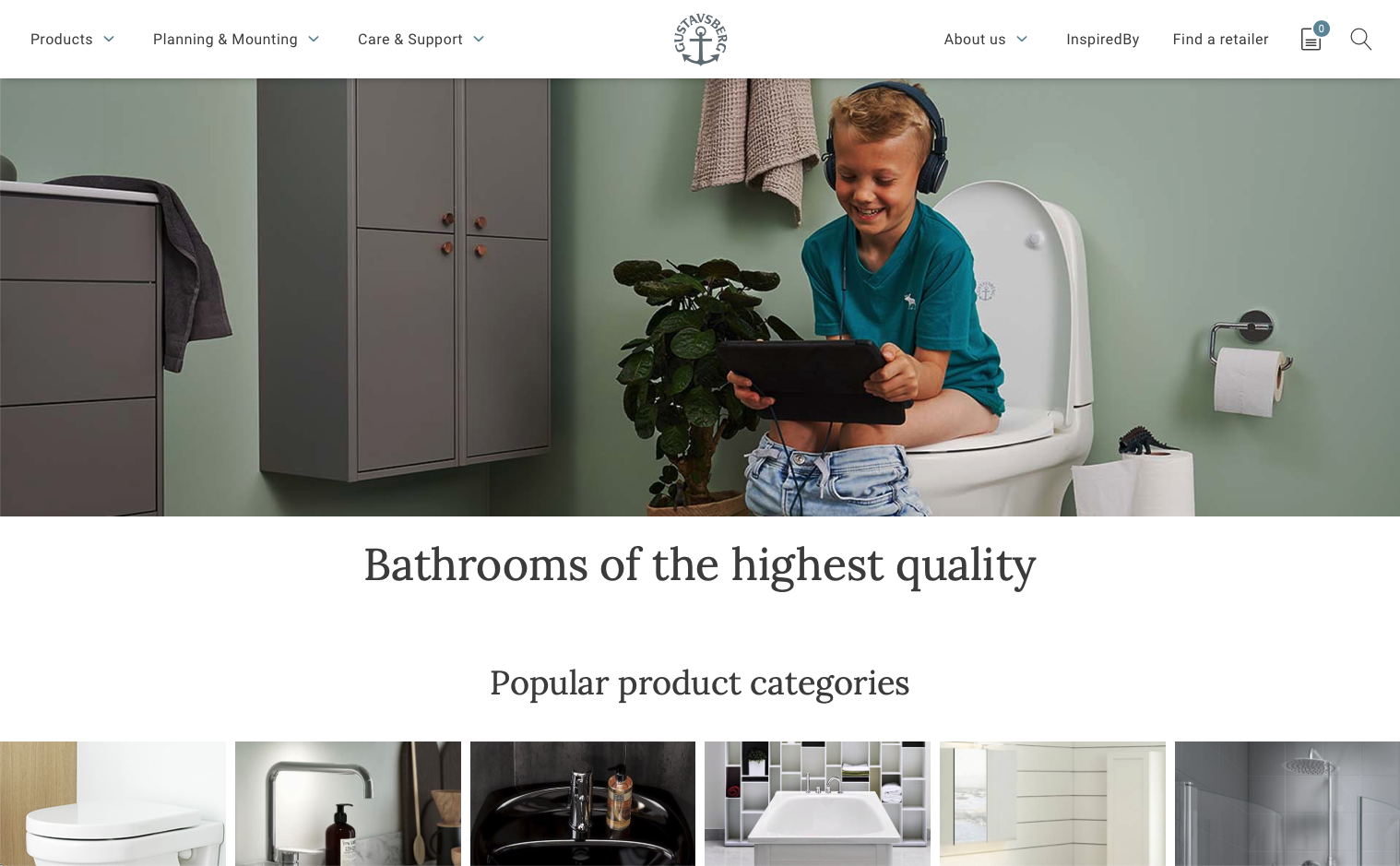 Best Enterprise Website
TYPO3 Award 2019
Project description
Collaboration with another technology partner
Development / Technical Partner
Mobile responsiveness
Connections to external systems
Support & Maintenance
Product Manager Implementation
Do you want to know more?
Let us contact you.