Strong strategic skills
Being small does not always mean less visible. It is important to work smarter and use the right tools to their advantage. To find the best way forward requires strong strategic skills as well as great experience and insight into how to reach different audiences in digital channels.
About Sparbanken Syd
Sparbanken Syd is the oldest and only independent savings bank that remains today. As a true savings bank, they do not have shareholders who require profit maximization and dividends. Since its inception over 200 years ago, much has changed in society, but the purpose of the bank is the same - to use the profit to develop services that create value for customers and to realize good ideas that contribute to growth in our society.
The assignment
Sparbanken Syd came to us with a desire to renew, improve and offer something that other players could not or did not. The fact that their bank was of a smaller model was seen rather as a strength than a weakness, and on that concept, one wanted to build the new profile. A new graphic profile was developed, the website was renewed and rebuilt and we started using unused channels such as Youtube. Along the way there were some challenges where banks have to pay particular attention to a lot of security aspects. Together we learned to handle these challenges and came out wiser at the other end.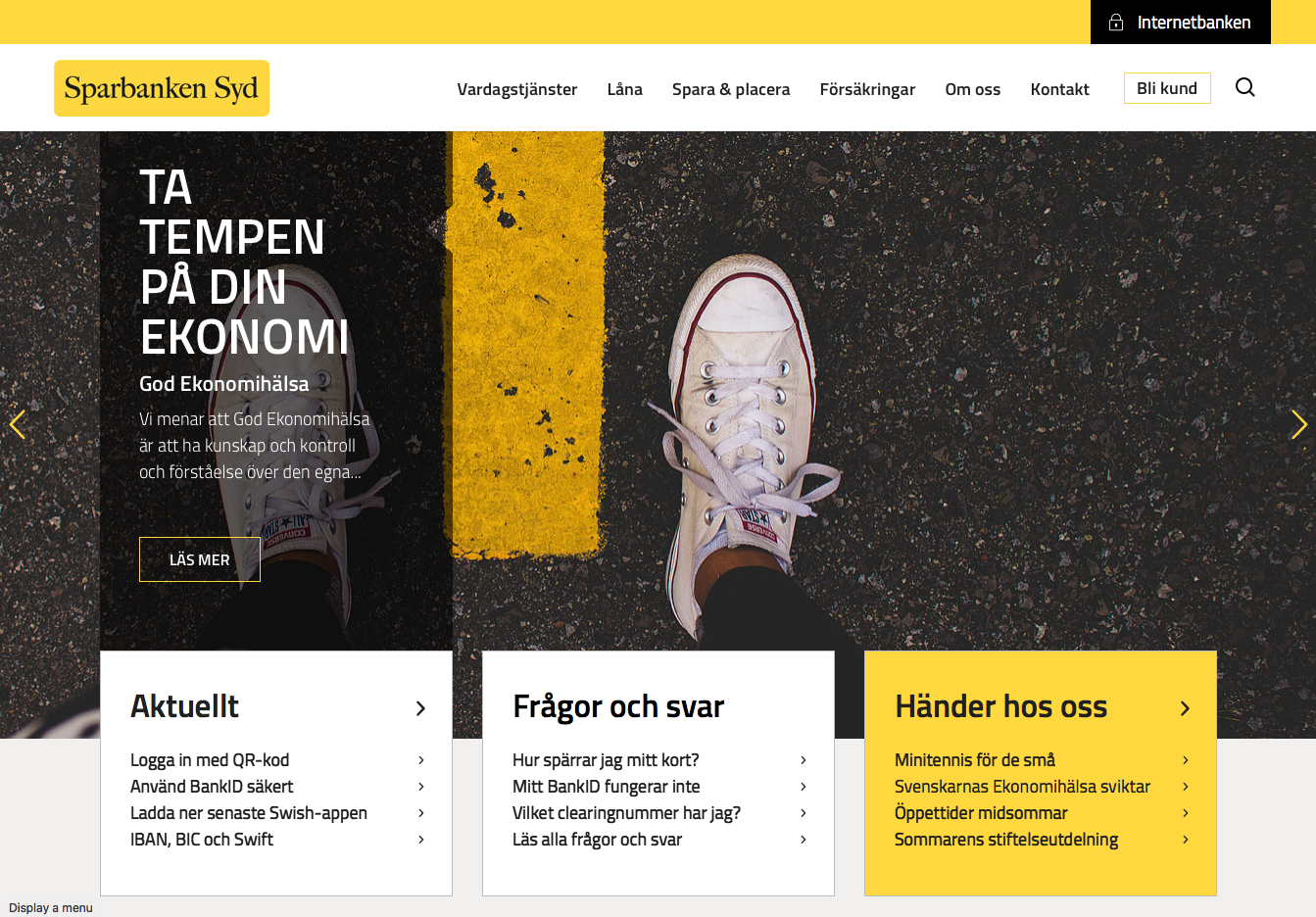 RESULT
Our work with Sparbanken Syd is an ongoing project where we work daily to strengthen their position in the market and hope to present positive figures at each reconciliation.
Do you want to know more?
Let us contact you.