Targeted and Improved Usability
L'ANZA would like to offer their customers and resellers an inspiring online experience. The first step towards a digitalization of their marketing activities was a new website bringing increased usability, targeting, and enhanced product presentations.
L'ANZA is a leading brand offering professional hair products, tools, and exclusive training for hairdressers and their businesses around the world. The assortment includes Sweden's most popular hair wax, Urban Molding Paste.
Their website from 2011 has been updated regularly, but it needed to be rebuilt in order to develop it further — and to present the L'ANZA brand in more creative ways.
The mission: To create a beautiful, creative, inspiring, and targeted website with a product display able to deal with many product parameters.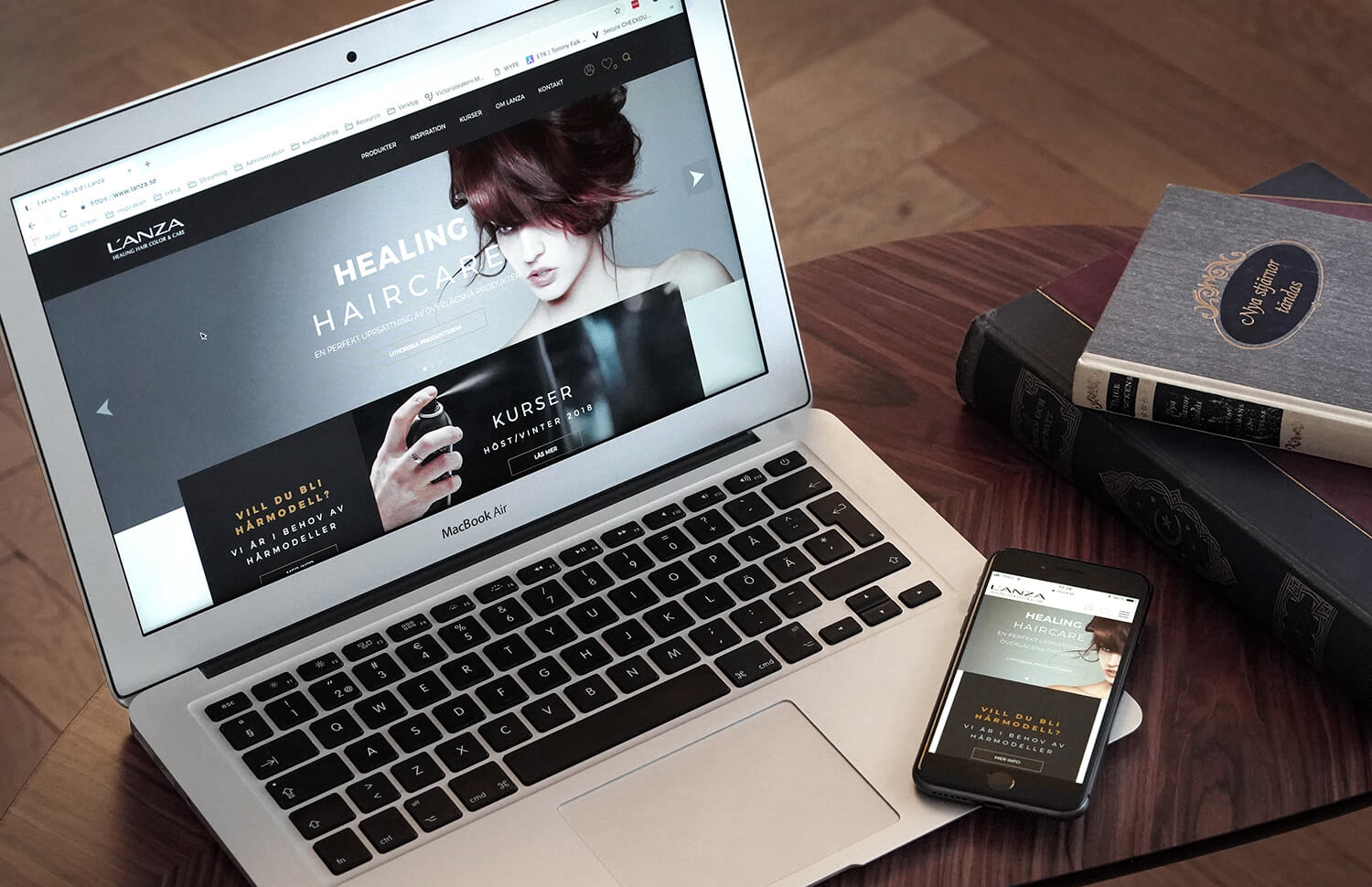 Project description
Needs Analysis
Strategic Advice
Design and Concept
TYPO3-Based Website with Extranet
Instagram Integration
Product Manager, Instagram Integration, and New Design
The work started with strategic discussions around what L'ANZA would like to achieve with their new website, so that the technical solution and design could support their business. Among other things, it had to become easier for hairdressers to find the right products in the product assortment.
"The old site was no longer representative of the brand, neither visually nor when it came to usability. There were for example no filtering available when searching for products," says Fredrik Göransson, web manager at L'ANZA. "We also noticed that our competitors not only directed themselves at the primary target group — hairdressers — but also offered a lot of inspiration to the end customer."
The needs were analyzed in cooperation with Pixelant's parent company, the full-service digital agency Resultify. Design and conceptualization continued with implementing the website, including extranet and Instagram integration. The site also includes Pixelant's own Product Manager.
"It is easy to become complacent, given the level of security and stability offered by TYPO3. Even after repeated discussions about a new website, it took until now to create sufficient enticement to build a new site," says Pablo Magana, key account manager at Pixelant and Resultify.
"The New Site has Inspired Us"
The result was the new lanza.se website. The website does not only have a new design and smoother product handling, search, and filtering — it also connects L'ANZA's digital and physical activities in a new way.
"There is now a clear connection between how we are online and what happens offline," says Fredrik Göransson. "We are very satisfied with our new platform and can see that it has also inspired us internally. Everything is a lot more fun now that we have a website we are proud of. We can also see this as an important first step on the way towards digitizing our marketing activities."
Next, the plan is to extend the extranet, including login for hairdressers, so they can order directly through the site, and offer more inspiring content to continue building the L'ANZA brand.
Are you also considering updating your website or build a new one? It can sometimes feel great to discuss what possibilities exist for connecting different functions and systems, increase sales, or getting started with visitor analytics.
Contact us, and we'll let you know how we can help you.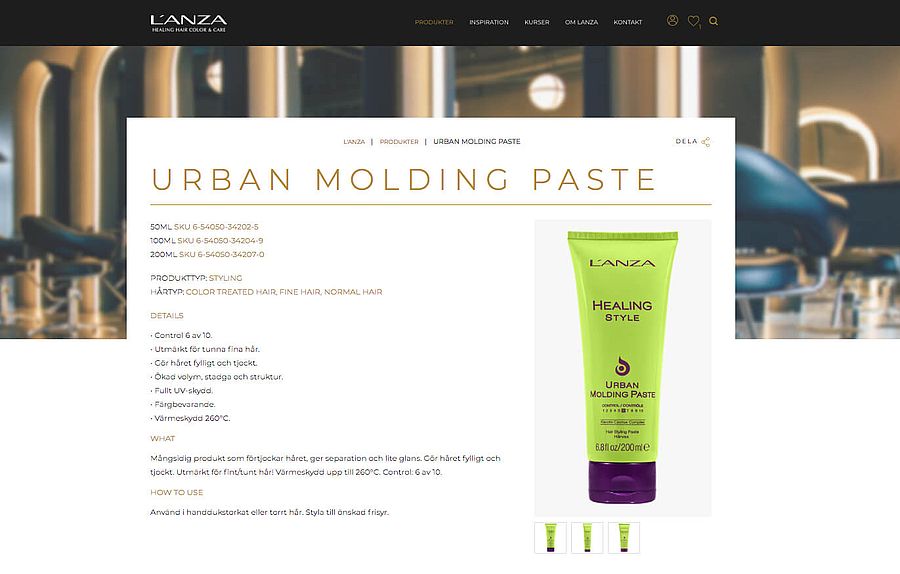 Do you want to know more?
Let us contact you.